This key cultural landmark, conveniently located in Barrie's downtown, is a stage for a variety of community events.
Formerly known as The Mady Centre for the Performing Arts, the downtown theatre project was initiated under The Department of Culture's mandate of creating an environment in which young and local artists can flourish. The design was guided through consultations with representatives of the arts community who envisioned a theatre, "at the crossroads of culture in Barrie that creates awareness through community engagement in an accessible arts experience."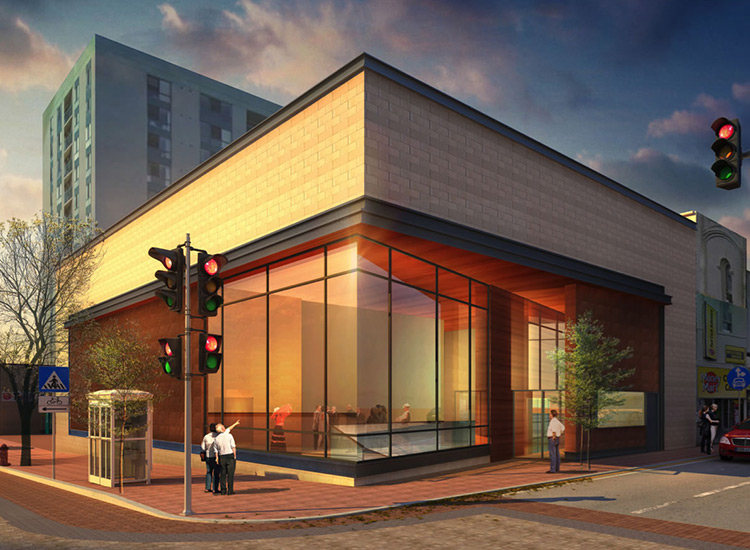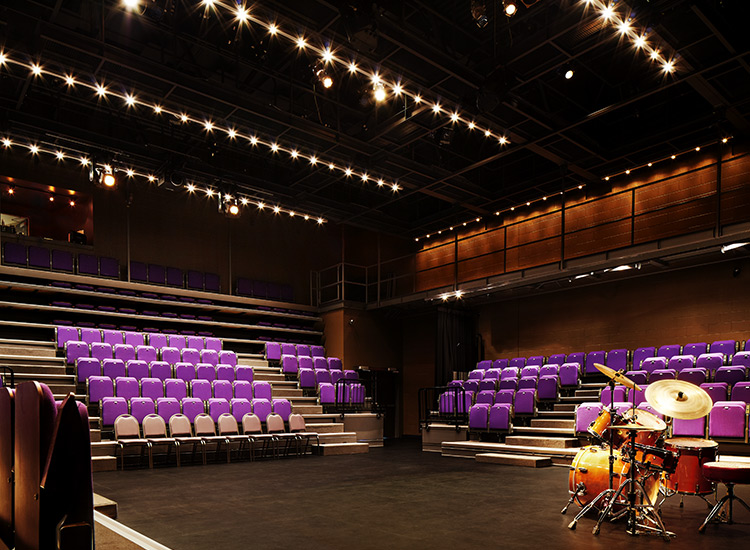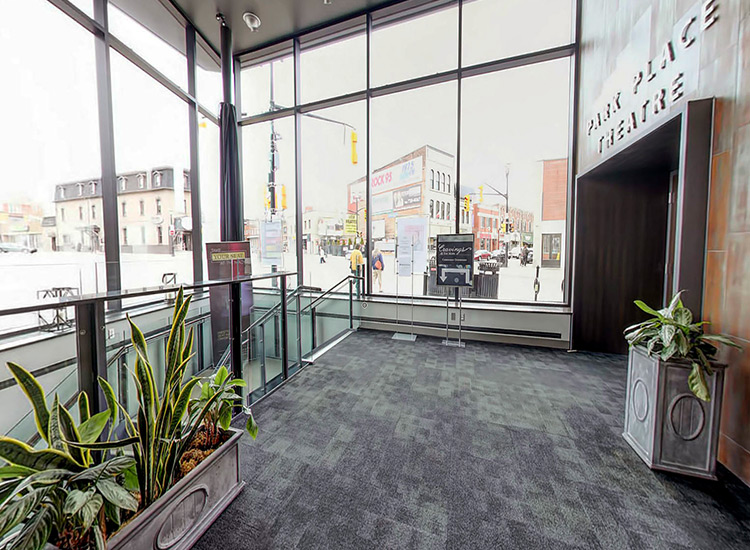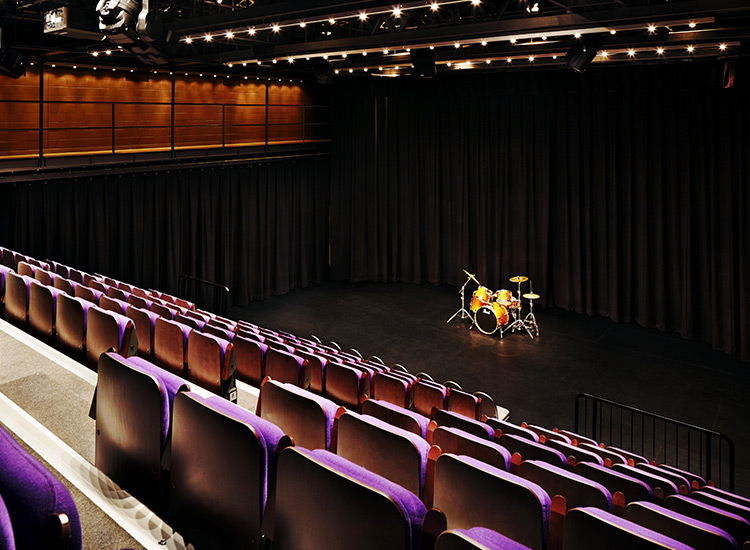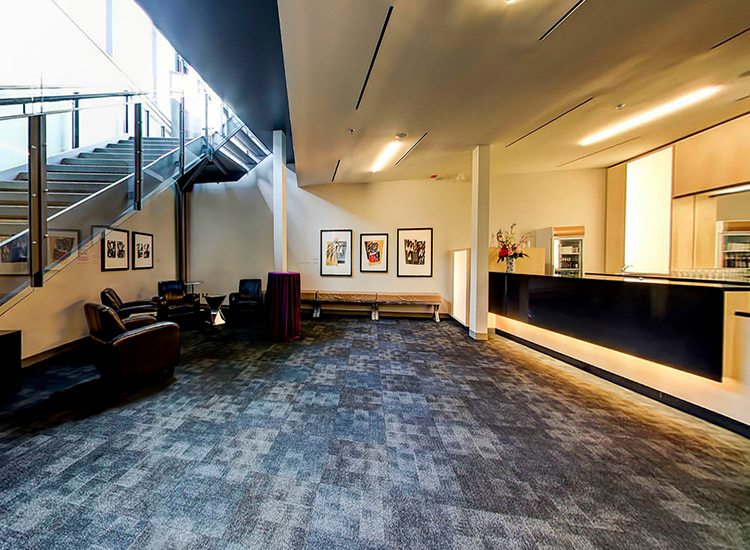 The urban site of an existing bank, which was connected to other commercial buildings in the downtown core, was utilized for the creation of a new theatre. Our work involved demolition of the bank and connection of the new construction to the adjacent buildings. The actual theatre space was designed with flexibility in mind and is able to be reconfigured into a variety of stage arrangements to accommodate various types of performances.
This 10,000 sq. ft., 200-seat theatre was designed as an inviting space. Large, 18-foot high glazed walls blur the line between the lobby and the adjacent street, creating a relationship between the passerby and the audience within.
The result of the community's vision is an iconic, user-friendly, accessible performing arts centre that is a valuable addition to Barrie's growing arts infrastructure and downtown revitalization. This project was completed in association with Lett Architects.