This 20-acre not-for-profit housing community set a new standard for seniors housing and care in Ontario.
Our team performed a complete Operational Review of the existing operations with County staff, and then went on a provincial tour of other not-for-profit and for-profit homes to research different operational approaches.
All of this was done while still remaining mindful of the MOHLTC design guidelines that must be adhered to. We then went on to author the Operational Plan, and subsequently, the Functional Program for the Georgian Village Redevelopment.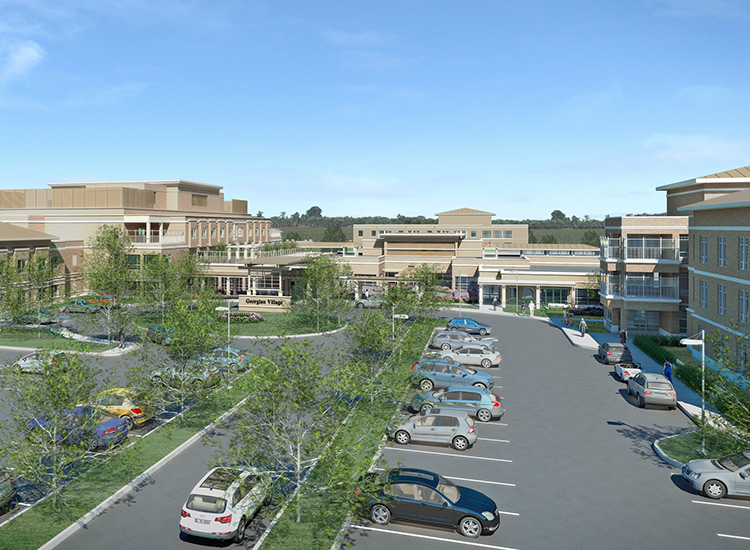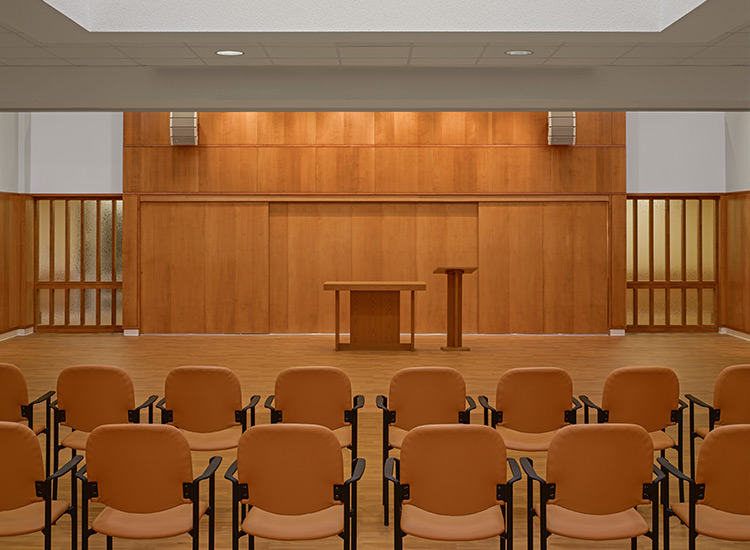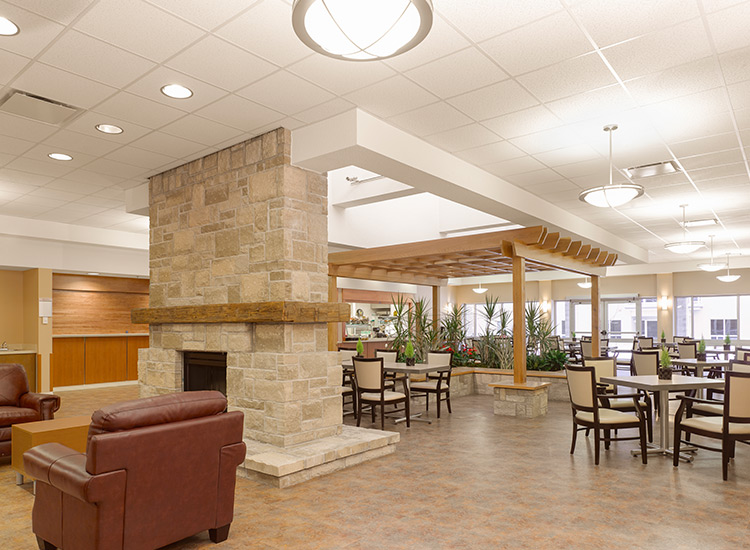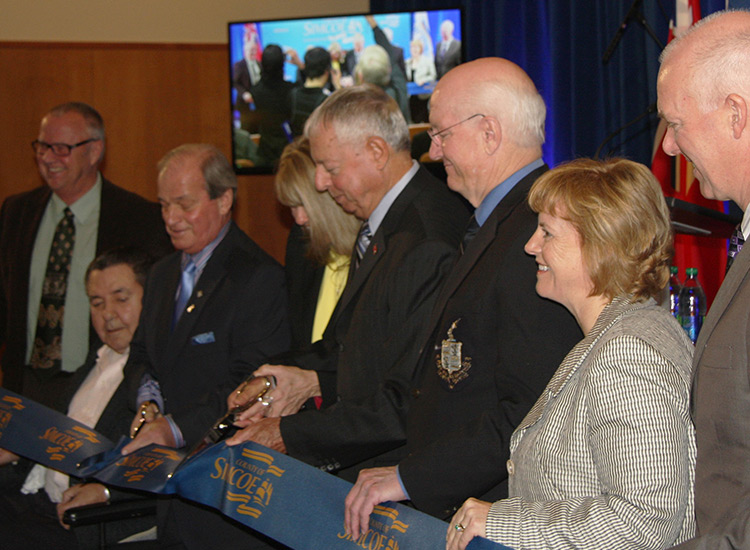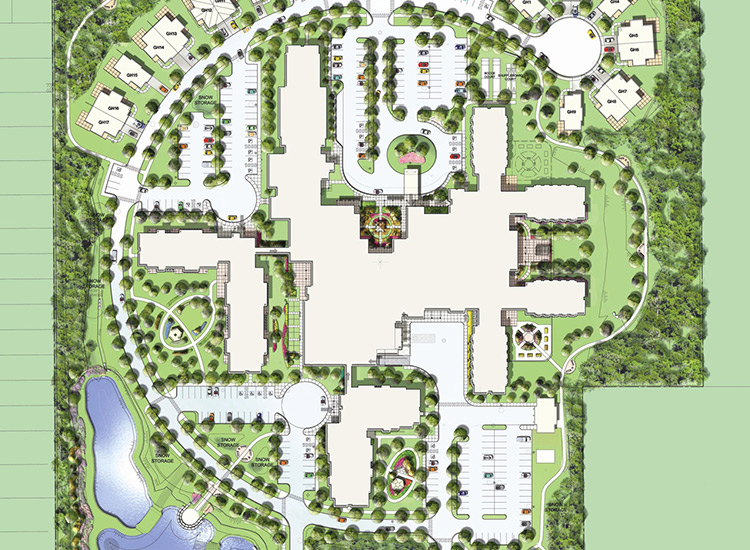 That project resulted from an exceptional collaboration of client and architect carried out in an atmosphere of mutual trust and respect.  Each party brought knowledge and experience to the design and documentation forum. A pragmatic approach to decision making was adopted with a constant concern for operation, life cycle and capital costs.
By adopting an innovative "aging-in-place" model, the 311,557 sq. ft., LEED Silver certified Georgian Village Redevelopment is a greenfield campus project that has been designed to provide a full continuum of care.
This community of care has been recognized by the previous MOHLTC Minister, Deb Matthews, as a model for the province that will influence future seniors care developments.The Minister of Seniors Affairs, Mario Sergio, also indicated that Georgian Village is one of the best seniors' lifestyle facilities he has ever seen.
By providing the right care at the right time in the right place, Georgian Village has drastically improved the delivery of health services to seniors in the area.