This LEED Gold certified building is a multi-purpose facility containing offices, classrooms, laboratories, and training areas.
The Grey Bruce Health Unit Board is committed to establishing a benchmark for health living, and, by extension, they were determined to create a healthy building for their operations.
With this in mind, the integrated design team established the sustainability goal for the project of LEED Gold certification, and a reclaimed "brownfield" site on the Owen Sound harbour was selected for the development.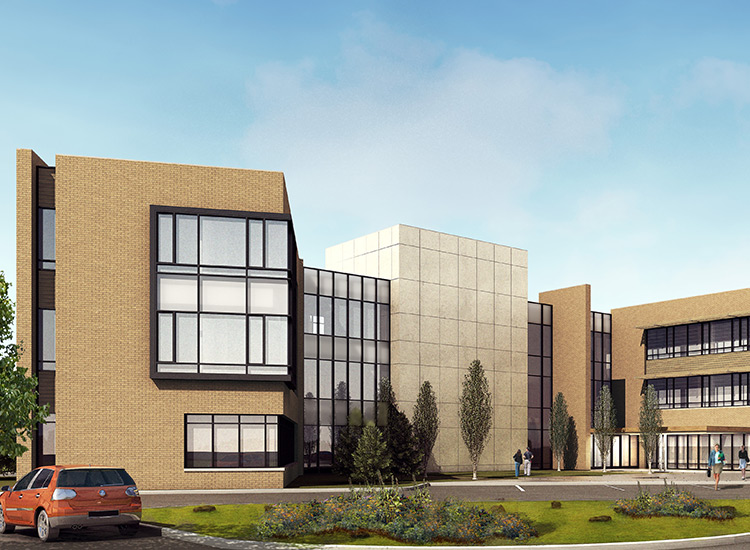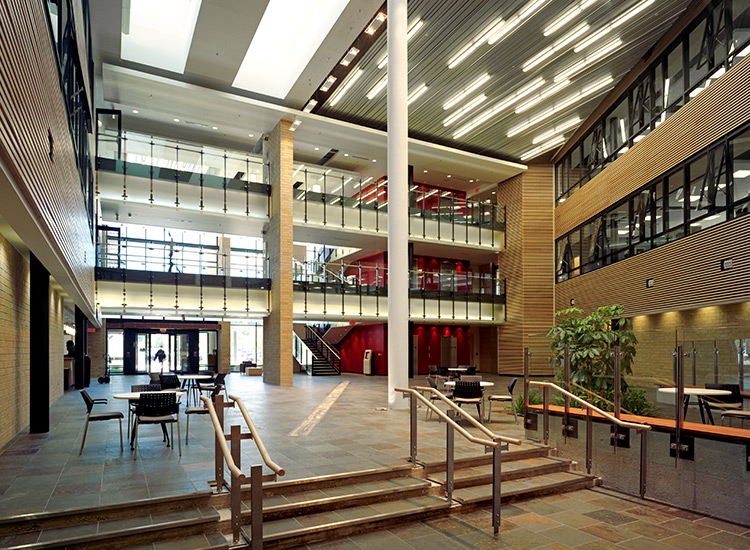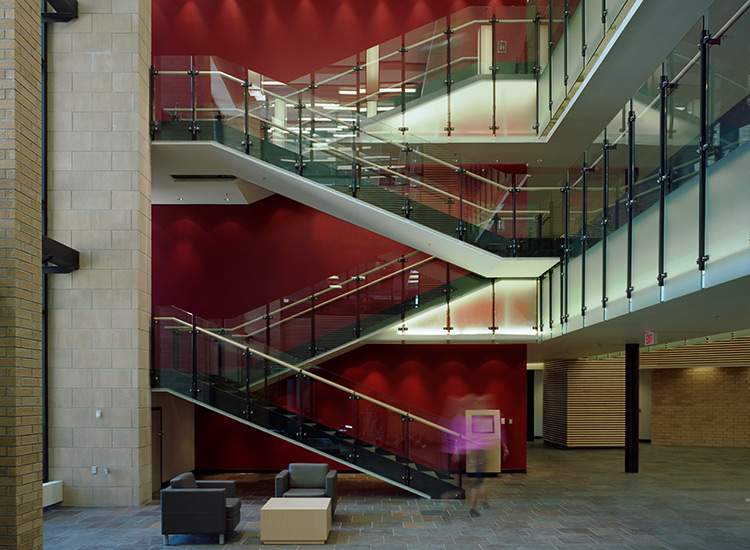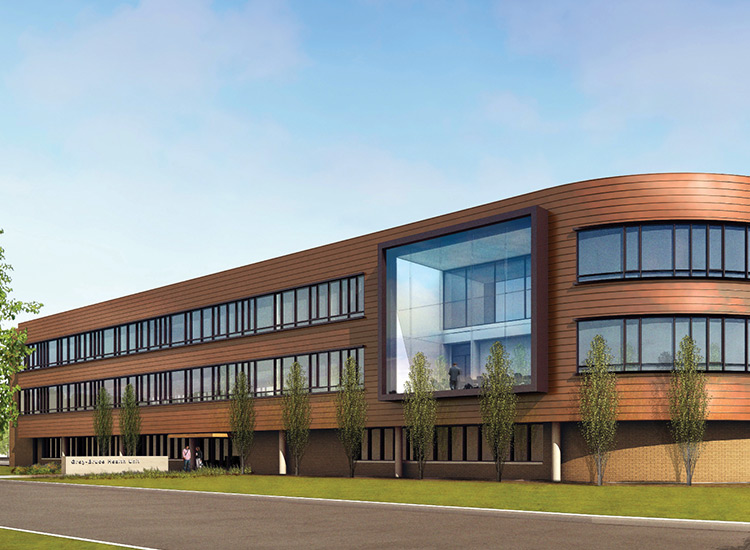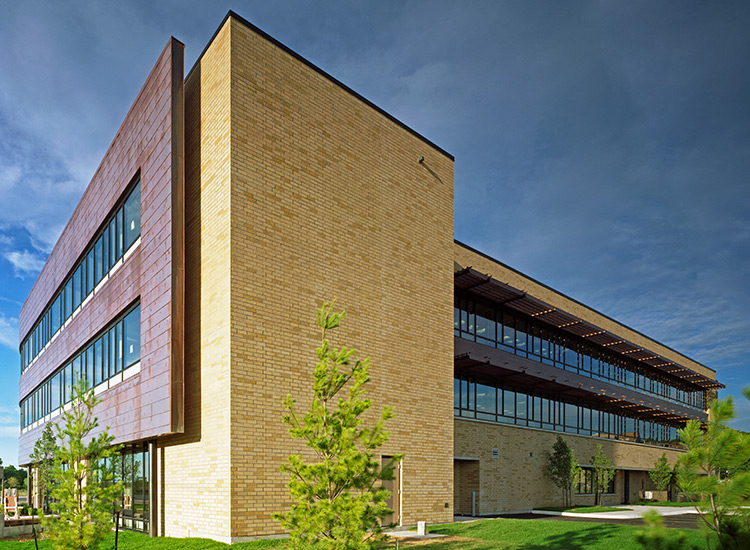 As the site of a former manufacturing facility, the soils were contaminated, requiring us to work closely with the GBHU and the City of Owen Sound to help complete their site remediation program. Once the final site preparation was complete, structural issues required our structural design team to redesign the piles with a significant $1 million premium. In response, our team met with the owner and contractor and negotiated $800k in savings, bringing the project back on budget.
The result is a three-storey high building with a mix of copper, stone, and cedar cladding. Our innovative design includes rainwater collection for use in water closets, and the use of natural ventilation in the office spaces.
In 2009, the project was awarded the Candian Urban Institute Brownie Award for best overall project in Canada, recognizing excellence in brownfield redevelopment.
The project also resulted in our firm being awarded the 2009 North American Copper in Architecture Award. This project was completed in association with Lett Architects.